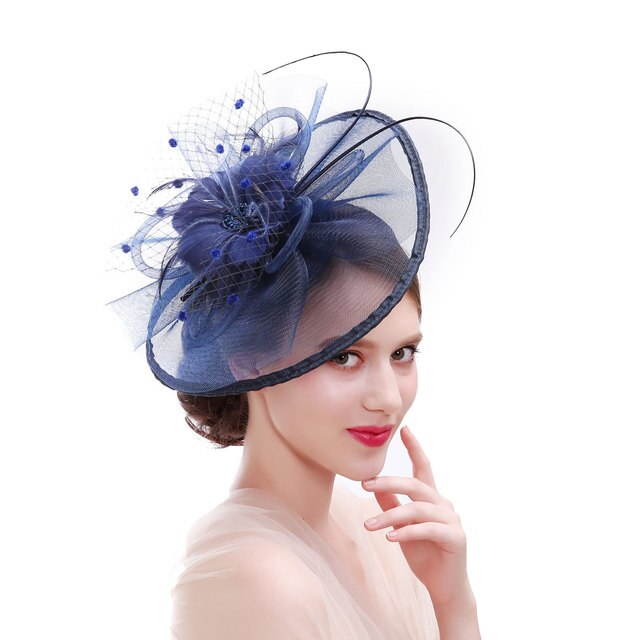 Fascinator hats are exquisite accessories that add a touch of elegance and charm to a variety of occasions. From weddings to social events, these intricate headpieces can transform your look and make you stand out in a crowd. Here's how you can seamlessly incorporate fascinator hats into different moments:
1. Wedding Wonders: Fascinator hats are a popular choice for weddings, especially for guests and the mother of the bride or groom. Opt for elegant designs that match the wedding's theme and your attire.
2. Race Day Glamour: When attending horse races or derby events, fascinators are a staple. Choose bold and eye-catching designs that blend style and tradition, capturing the spirit of the event.
3. Garden Party Chic: Fascinators add a whimsical touch to garden parties and outdoor gatherings. Opt for floral motifs, pastel colors, and delicate feathers to complement the setting.
4. Cocktail Elegance: Elevate your cocktail attire by wearing a fascinators that exudes sophistication. Choose classic colors and intricate details that accentuate your style.
5. Vintage-inspired Looks: For themed parties or events, embrace vintage elegance with fascinators that harken back to a specific era. From 1920s flapper style to 1950s glamour, fascinators add authenticity to your look.
6. Red Carpet Ready: Fascinator hats aren't just for formal events; they can also make a statement on red carpets or gala evenings. Opt for opulent designs that showcase your unique style.
7. High Tea Elegance: For high tea gatherings, choose fascinators that capture the essence of refined elegance. Delicate lace, pearls, and intricate designs complement the occasion perfectly.
8. Vacation Glam: Bring a touch of glamour to your vacation outfits by packing a travel-friendly fascinator hat. Choose foldable designs that maintain their shape while in your luggage.
9. Theatre Nights: Fascinators can be a conversation starter when attending the theatre. Opt for designs that mirror the ambiance of the play or musical you're watching.
10. Personal Expression: Above all, fascinator hats allow you to express your unique personality and style. Wear them whenever you want to make a fashion statement and stand out from the crowd.
Conclusion: Incorporating fascinator hats into different occasions is a delightful way to add elegance and allure to your look. From weddings to themed parties, these intricate headpieces offer a touch of glamour that complements your style. Remember, the key is to choose designs that resonate with the event's theme and your personal preferences, allowing you to shine with confidence and grace.